Synthesizer V Studio 1.6.0 Update
With the 1.6.0 update, Synthesizer V Studio Pro now supports switching between a few predefined vocal styles for AI voice databases.
Vocal Mode
Creators can now use the "Vocal Mode" section in the Voice panel to select among or mix a handful of presets such as "chest", "open", "soft", "clear", thereby customizing out a richer and more versatile sound tailored for their work.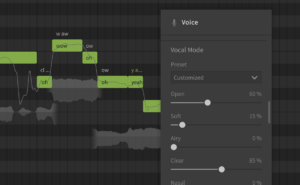 Instant Mode
Another important addition to the singing editor is the "Instant Mode". While the Auto Pitch Tuning feature is bringing great naturalness improvement at the merely cost of a single menu command, we further simplified the workflow by letting the editor execute Auto Pitch Tuning as soon as the user modifies any note or lyrics. Behaviors of the pitch generation AI can even be customized for each note, for example increasing/reducing the pitch dynamics only for some selected notes.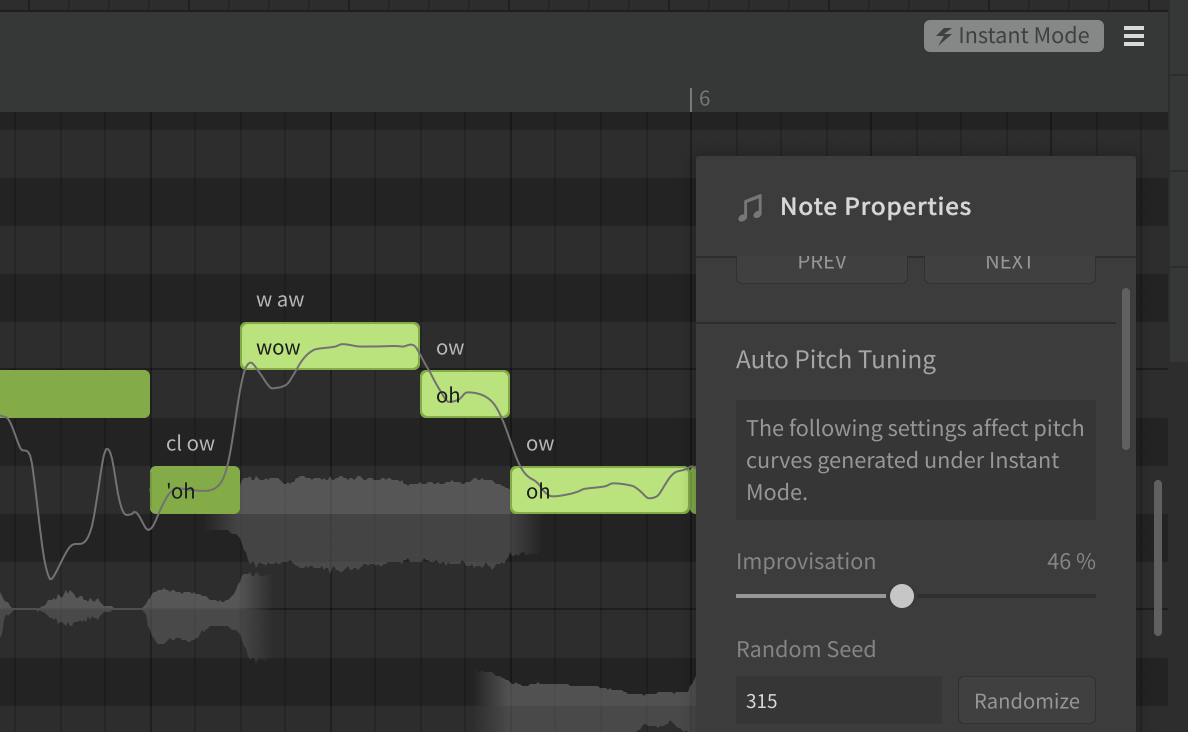 Voice Updates
Due to the varying styles and specifications of the voice databases, the supported Vocal Mode options also vary. The first batch of AI voice databases with Vocal Mode support are Dreamtonics' original voices and Stardust (by Quadimension). We are working with our licensed partners to bring Vocal Mode feature to more voices in the future.
Saki AI v119
Ryo AI v102
Kevin v102
Qing Su v105
MEDIUM5 Stardust v102
See below for detailed release notes.
---
Synthesizer V Studio 1.6.0 (Mar 25, 2021)
New Features
Synthesizer V Engine: Vocal Mode properties for AI voices (only for Pro edition), configurable under "Vocal Mode" section in Voice Panel.
Auto-Process: add Instant Mode under which Auto Pitch Tuning is executed immediately after modifying notes and lyrics.
Note properties panel: add note-level customization for Auto Pitch Tuning parameters.
Settings: add a slider for controlling the GUI scaling factor.
Enhancements
Auto-Process: improved expressiveness further for Auto Pitch Tuning.
Arrangement: wider range for horizontal scaling and improved display of measure numbers.
Bug Fixes
File: notes with zero duration are created when loading some MIDI files. Editing tracks containing these problematic notes may lead to crashes.
Parameter panel: fix crashes when editing control points selected with "Select Parameters for Notes".
Editing: fix crashes when executing certain menu commands (e.g. "Snap to Grid") or scripts while dragging notes or groups.
Playback: fix the bug where the loop markers can be dragged beyond the start of the project.
Audio: fix compatibility issues with Apple AirPods.