Synthesizer V Studio 1.10.0 Final Update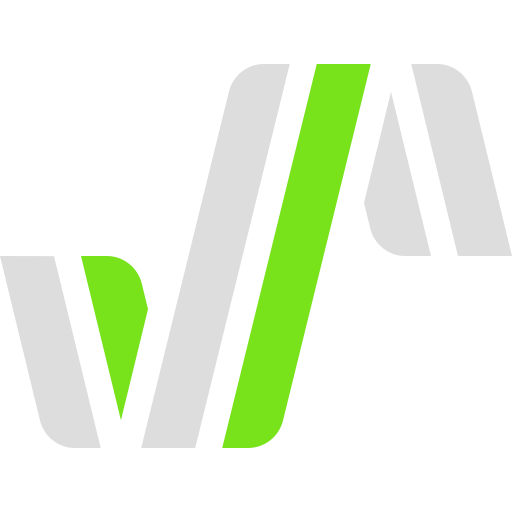 Dreamtonics releases Synthesizer V Studio 1.10.0, progressing from the beta versions initiated in August 2023.
Synthesizer V Studio 1.10.0 is the final release succeeding the beta versions. It introduces new features, improvements, and bug fixes. In particular, we have adopted Reinforcement Learning from Human Feedback technique to generate pitch curves that better match the user's preference, paired with a new "Enhancement" option to modulate its effects.
Other significant changes since version 1.9.0 include:
Design changes to AI Retakes panel to support RLHF-enhanced pitch generation.
An optional feature that allows users to submit feedback on the takes.
A color selector added to the right-click menu on the track headers.
New menu commands to shift the lyrics on the selected notes.
An option added to the Note Properties panel to allow even duration assignment inside multi-syllable notes.
Upgrades to the available AI voice databases with improvements to both pitch and timbre generation.
For details about the new features, please refer to 1.10.0b1 and 1.10.0b2 beta release notes.
This final update also fixes bugs discovered in the beta versions and previous stable versions. Importantly, we resolved several issues related to crashes during MIDI recording and playback.
You can access the updates for Synthesizer V Studio and voice databases through the License and Updates panel inside Synthesizer V Studio.
Voice Updates
To fully utilize the new capabilities, make sure to update both the Synthesizer V Studio editor and the voice database to the latest version. The updated voice databases are:
| | |
| --- | --- |
| Dreamtonics | An Xiao, Cheng Xiao, Cong Zheng, D-Lin, Feng Yi, Kevin, Lin Lai, Mai, Mo Chen, Natalie, Ninezero, Ritchy, Ryo AI, Saki AI, Qing Su, Weina, Xuan Yu, Yuma, Yun Quan |
| AHS | Tsurumaki Maki AI (JPN), Tsurumaki Maki AI (ENG), Kyomachi Seika AI, Tsuina-Chan AI, Kasane Teto, Haruno Sora |
| AUDIOLOGIE | ANRI, JUN |
| E-Capsule | Xia Yu Yao |
| Eclipsed Sounds | SOLARIA, ASTERIAN |
| Quadimension | MEDIUM5 Stardust |
For the following voice databases, we are still working with our partners to provide updates at a later date.
| | |
| --- | --- |
| AHS(TOKYO6) | Koharu Rikka AI, Natsuki Karin AI, Hanakuma Chifuyu AI |
| Animen | Eleanor Forte AI |
See below for detailed release notes.
---
Synthesizer V Studio 1.10.0 (Oct 19, 2023)
New Features
Auto-Process: added support for RLHF-enhanced pitch models with the addition of "Enhancement" parameter on pitch takes (Voice Database update required).
Arrangement: added a track color selector to the right-click menu on track headers.
Piano Roll: added a menu item for shifting forward/backward the lyrics of the selected notes.
AI Retakes Panel: users may opt-in retake feedback collection that sends the "liked" takes along with surrounding notes and other project data to Dreamtonics for improving the sound quality.
Note Properties Panel: added a new option "Evenly split note into syllables" for notes with multi-syllable lyrics. (Update from 1.10.0b1)
Feature Enhancements
Synthesizer V Engine: improved the generation of phoneme duration and diversified the effect of timbre retakes (Voice Database update required).
AI Retakes Panel: redesigned the panel to always display the global (track or group-level) values for Expressiveness and Enhancement.
Plugin: AU and VST3 plugins now support drag-and-drop importing of MIDI files.
Misc: improved activation server connectivity from Mainland China.
GUI: hide some of the visualization options from the piano roll when there's insufficient horizontal space. (Update from 1.10.0b1)
Behavior Changes
AI Retakes Panel: Expressiveness and Enhancement sliders in the take list now display absolute values (after summing with the global Expressiveness/Enhancement) instead of the offset.
File: disabled forward-compatibility for projects saved in Synthesizer V Studio 1.10.0 and onwards due to a breaking change in the value range of take Expressiveness. Users may use "File/Save As (1.9.0-Compatible)…" to export the project to an earlier version of Synthesizer V Studio.
GUI: when loading a project from an earlier version of Synthesizer V Studio, disable "Evenly split note into syllables" option by default. (Update from 1.10.0b2)
Bug Fixes
Synthesizer V Engine: fixed crashes and quality degradation on standard voice databases due to some dictionary changes introduced in the last update.
GUI: fixed missing fonts on some keyboard shortcuts on macOS.
Live Render: fixed a bug causing the renderer to skip some parts of a project when loaded immediately after startup.
Auto-Process: fixed a bug where pitch computation inside note groups leaves unwanted fluctuations in the pitch curve. (Update from 1.10.0b1)
Live Render: fixed crashes when loading an unsupported voice database. (Update from 1.10.0b1)
Linguistics: fixed muted notes when a legato follows a note in Japanese that begins with a manually specified "cl" phoneme. (Update from 1.10.0b1)
Linguistics: fixed the overriding of manually specified phonemes by "Use relaxed consonants" option. (Update from 1.10.0b1)
Plugin: fixed broken compatibility with some DAWs on Windows. (Update from 1.10.0b1)
Plugin: fixed playback synchronization issues after bouncing audio from certain DAWs when using the AudioUnit plugin. (Update from 1.10.0b1)
AI Retakes Panel: fixed the display location of popup messages before submitting feedback for the first time. (Update from 1.10.0b1)
AI Retakes Panel: fixed the display of expressiveness on take items when OpenGL is on. (Update from 1.10.0b1)
GUI: fixed unintended layout reset after exiting the editor with Arrangement Panel folded beneath the Piano Roll. (Update from 1.10.0b1)
Audio: fixed crashes when moving the playhead/entering with very fast keystrokes during MIDI recording. (Update from 1.10.0b2)
Audio: fixed crashes after repeatedly seeking to the end. (Update from 1.10.0b2)
GUI: fixed a bug that causes the window to get stuck in minimized mode when pressing Win + D during voice installation. (Windows only) (Update from 1.10.0b2)
AI Retakes Panel: disable AI retakes on standard voice databases which do not support this feature. (Update from 1.10.0b2)
License Panel: fixed a bug where mouse clicks on "Activate/Deactivate", "Uninstall" and "Update" button in the bottom of the panel gets ignored occasionally. (Update from 1.10.0b2)
Linguistics: fixed potential crashes when creating a new note group and immediately deleting it. (Update from 1.10.0b2)
Misc: instead of crashing, output silence when loading a voice database that requires a future release (after 1.10.0) of Synthesizer V Studio. (Update from 1.10.0b2)
File: prevent crashes due to invalid pitch deviation parameters by removing out-of-range values when loading a saved project. (Update from 1.10.0b2)