Synthesizer V Studio has all you need for a high-quality singing synthesis software.
Transforming your idea
into vivid voices
with unprecedented ease!
Synthesizer V Studio has all you need for a high-quality singing synthesis software.
It combines a powerful hybrid AI/sample-based engine with an intuitive and carefully crafted UI.
Everything is built from scratch towards your ultimate song making experience.
The sky's the limit.
FEATURES
THE ULTIMATE VOCAL PRODUCTION EXPERIENCE
INTERFACE
A Modern Interface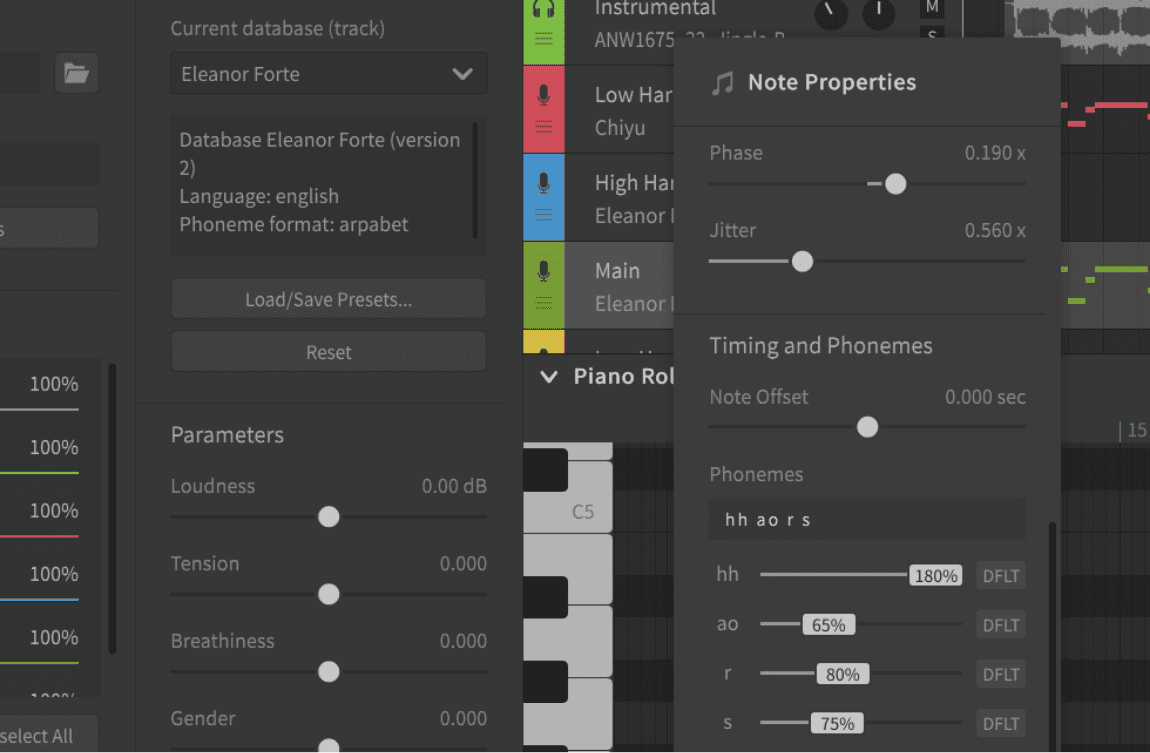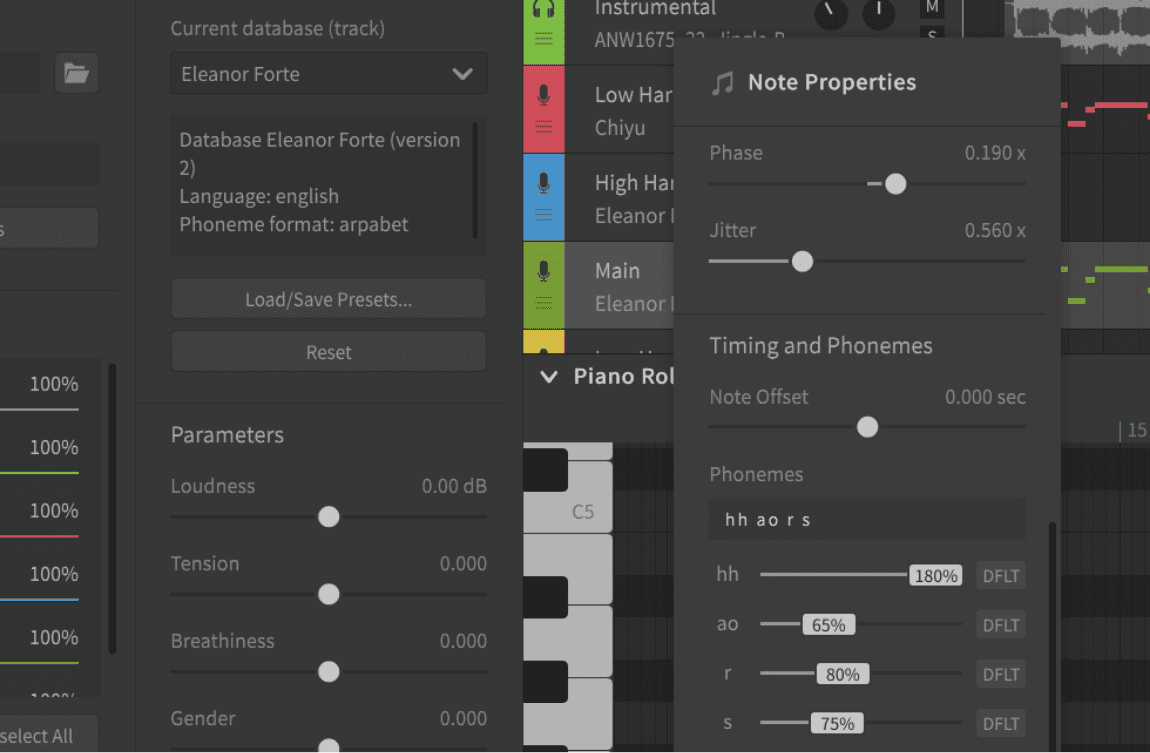 Dreamtonics is working with Resonant Design, a Berlin-based team of artists to create the best-ever music creation experience.
The new generation software integrates Synthesizer V's signature piano roll work area with track arrangement capabilities and an innovative side panel layout, striking a good balance between information density and cleanliness.
Along with the refined layout is the extensive use of vector graphics that fit well with high-DPI monitors and a wide range of display devices.
Users also benefit from the dark scheme and a mild contrast level optimized to reduce fatigue.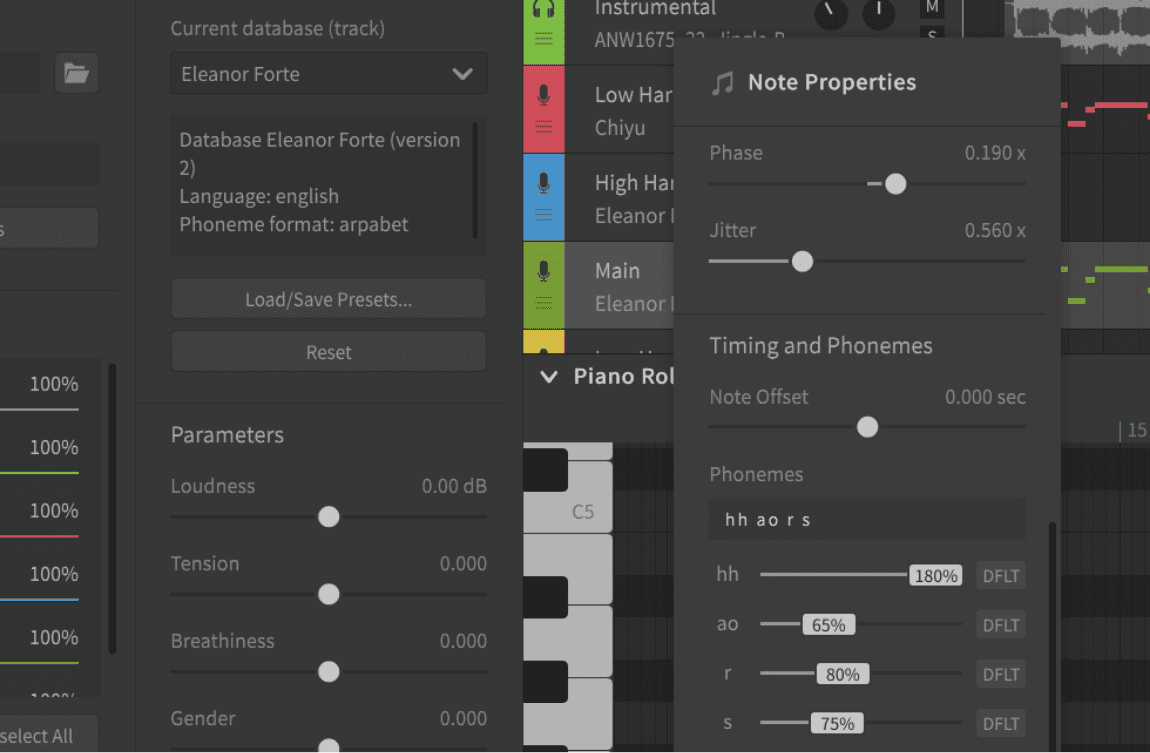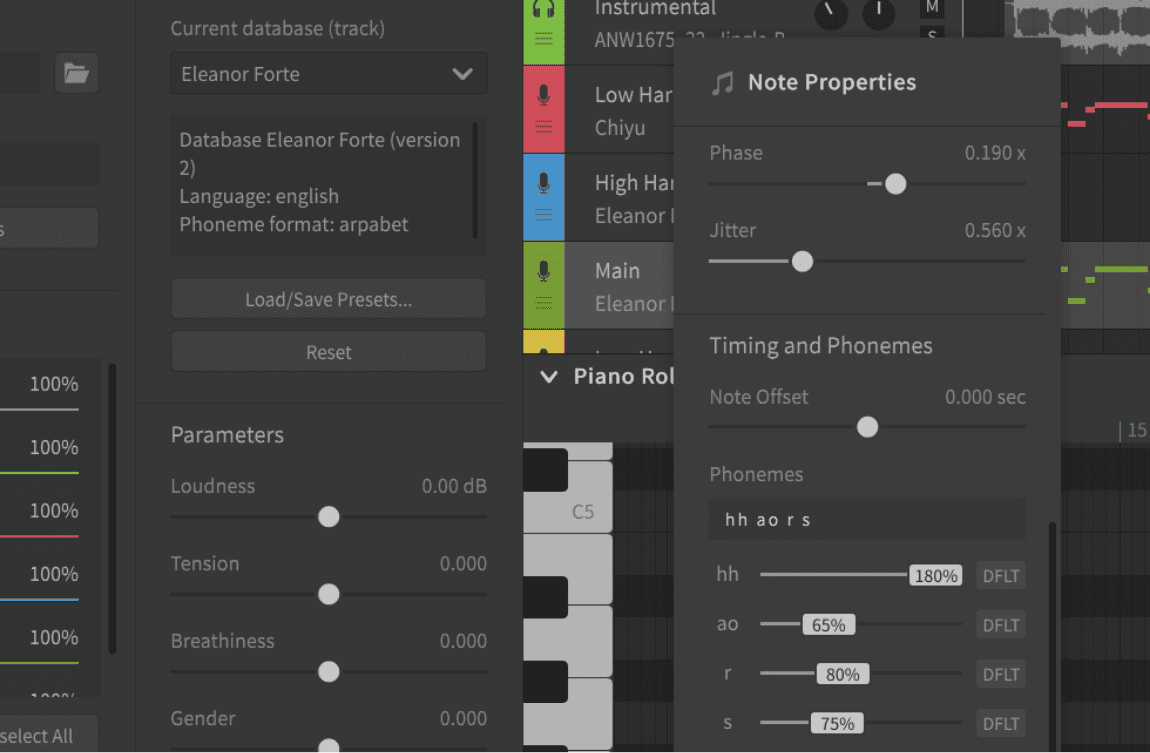 LIVE
RENDERING
Instant Feedback
All edits get rendered on-the-fly while you are working on the song!
Powerful visualization options built into the multi-functional piano roll provide almost immediate feedback with no need to hit the play button.
Listen to your work whenever you like and you won't be bothered by the slow rendering, because the editor knows which part you want to hear Now, all thanks to the most sophisticated multi-thread program design.
SYNTHESIS ENGINE
A Hybrid Architecture
Synthesizer V marks the first singing synthesizer that uses a hybrid AI/sample concatenation engine.
This fusion pushes naturalness beyond ordinary sample-based engines while retaining a high degree of control unlike most AI synthesizers which limit what users can do with the voice.
The fully rewritten 2nd-gen engine takes this hybrid technology a step further with a quality-enhancing artificial neural network that makes breaths and whispers even clearer.
Compared to the previous version, the new engine consumes an order of magnitude less memory and runs faster thanks to the multi-thread rendering system.
TUNING
Tuned to Perfection
Synthesizer V Studio offers a smoother tuning experience with its new parameter panel based on control points.
The new design enables selection and dragging of parameter curves in the same fashion as musical notes.
Meanwhile, it retains the pencil and line drawing tools from the first generation editor.
Note Properties panel has also received substantial improvements: it now features direct control of phoneme duration.
Even more amazingly, the Pro version has an option for switching between several alternative pronunciations for each phoneme.
SCRIPTING
Dual Language Support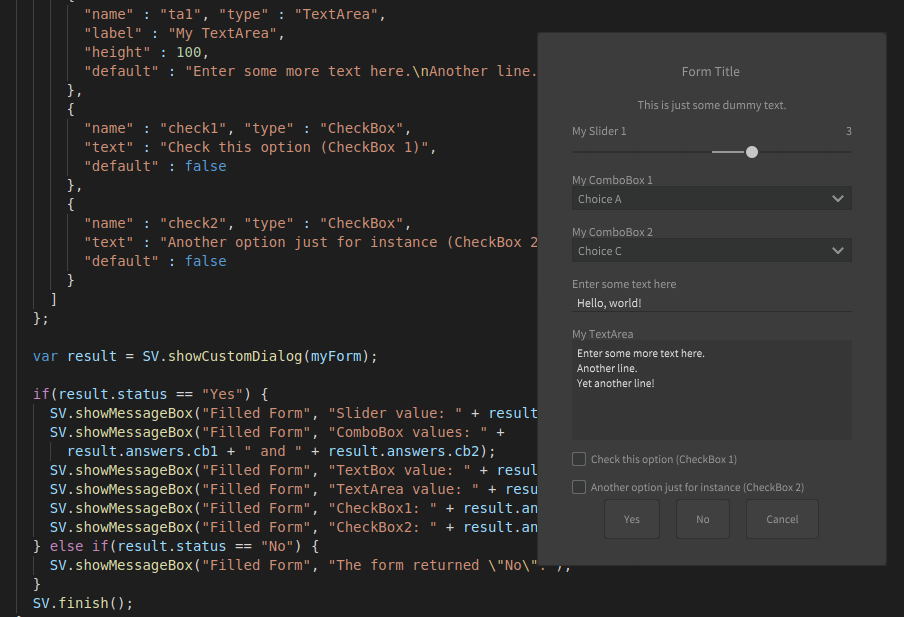 Advanced users can craft their own editing tools with the easy-to-learn Lua as well as the JavaScript language.
The deep integration grants full control over the project and essential editor features such as selection and navigation.
Automate the workflow so you can focus on the fun part!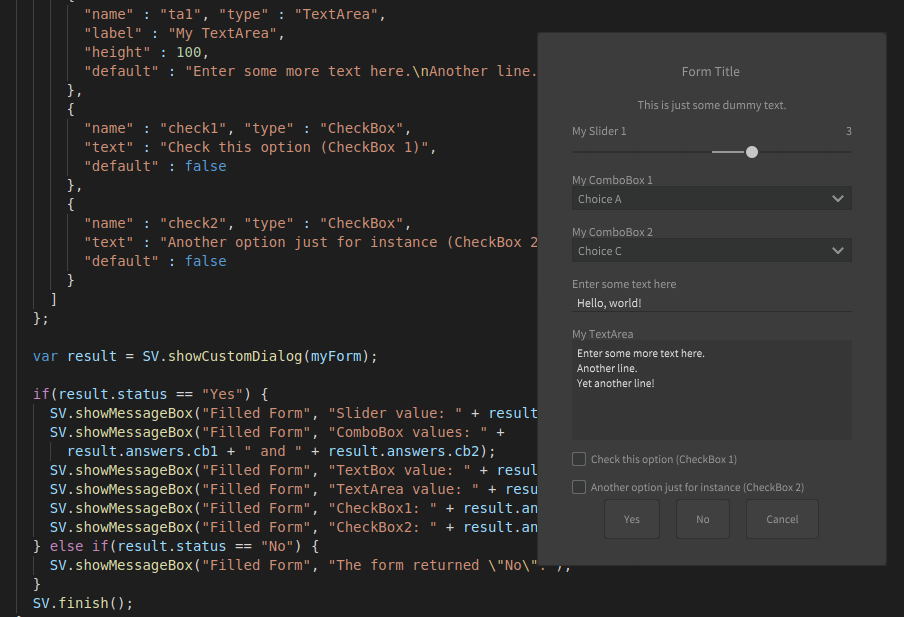 SUPPORT
Synthesizer V operates on Windows, macOS and Linux.
MIDI files and singing project files from several other vendors are also supported.
Singing voices are available for Japanese, English and Mandarin Chinese.
LINE UP
VOICES FOR SYNTHESIZER V STUDIO
GALLERY
MADE WITH SYNTHESIZER V
Second-Gen Synthesizer V Demo「404 Not Found」

MEDIUM⁵・Chiyu

Synthesizer V Studio Release Presentation

Dreamtonics Co., Ltd.

Umine Kyo – I MiSS U (Cover)

AIKO (Gen 1)

@aman0_kei – Sakura Biyori (Cover)

GENBU (Gen 1)

Cillia – SILENCE (Cover)

Eleanor Forte (Gen 1)
Synthesizer V Studio
A collection of essential features for composing and publishing songs with virtual singers, managing projects up to 3 tracks including instrumentals.
Synthesizer V Studio Basic is the to-go option for amateur producers and first-time users of singing synthesis technology.
Other notable features involve:
- 2nd-gen Synthesizer V engine.
- Live rendering with 2 background threads.
- Control point and freehand parameter editing.
- Phoneme duration control.
Despite being totally free, the basic edition is fully compatible with paid voices.
Purchase an activation code and you can upgrade and bring all installed voices to the professional edition.
Hardware Requirements
Processor
Intel Core i5 processor
or equivalent AMD processor
Memory
2 GB +
Supported OS
- Microsoft Windows 8.1
or later (32/64 bit)
- Ubuntu 16.04
or later (64 bit)
- macOS 10.11 (El Capitan)
or later
Disk space
1 GB


(For one voice database installation)
DOWNLOAD
Download Lite version Voices
The professional edition unleashes the full power of Synthesizer V engine.
Experience extremely fast and responsive interactions with the Live Rendering System scaled up to all CPU cores.
On the audio side, enjoy the "Aspiration Output" render option that separates the airy part from singing voices, an aspect that directly benefits from our latest breakthrough in voice modeling technology.
Small buttons with big impact - the alternative pronunciation switches in Note Properties panel opens up new dimensions to get the voice sounding the way you want.
All these new features are united and made even stronger by the scripting system.
In a few lines of Lua or JavaScript code, extend the editor, automate your workflow in your own unique setup.
Hardware Requirements
Processor
Intel Core i5 processor
or equivalent AMD processor
Memory
2 GB +
Supported OS
- Microsoft Windows 8.1
or later (32/64 bit)
- Ubuntu 18.04
or later (64 bit)
- macOS 10.11 (El Capitan)
or later
Disk space
1 GB


(For one voice database installation)